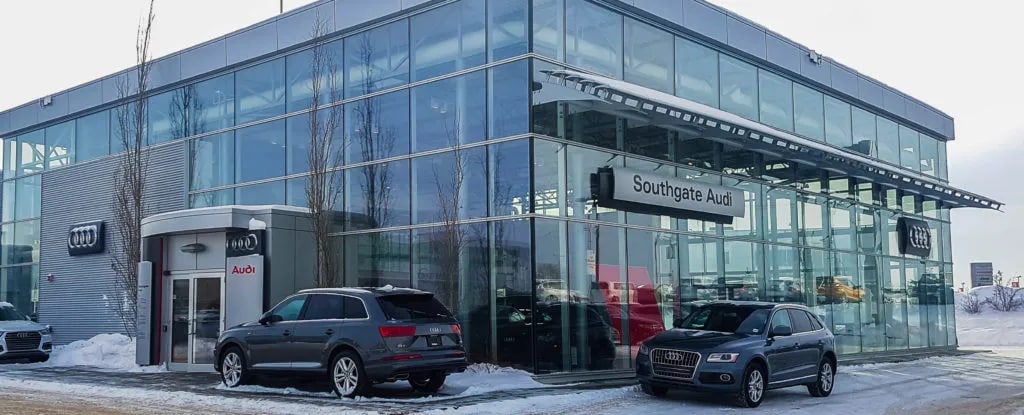 Here at Southgate Audi, we're proud to carry the brand that comes with the four-ringed company. With that, comes the responsibility to uphold Audi's image and ideals when it comes to quality and luxury. We aspire to exude these values through both our inventory of Audi vehicles as well as our customer service. All these things combined gives you the ultimate Audi experience at our dealership. So how did our dealership get to this point since its inception? Let Southgate Audi take you through the different stages and periods of time that led us to become the dealership it is, today.
The Story of Audi
Before we begin our journey through Southgate Audi's history, we have to go back even further than that. We have to explain the history of Audi to highlight how heavy the brand's influence makes on our dealership at a regular basis. First, August Horch founded Horch & Cie in 1899 in Cologne, Germany. It was with this company that he built his first car, but eventually left to build his second automotive company named after the Latin translation of his name. So "Horch" eventually became "Audi".
As for the origins of the famous and iconic four rings logo, this dates back all the way to 1932. At this time, four independent companies—Audi, DKW, Horch, and Wanderer—decided to merge together and form a brand-new company under the AutoUnion umbrella. Additionally, the four rings logo was actually used by the AutoUnion before World War II, and so we have a visual representation of the four brands that we see, today.

The Rise of a Dealership
Built in 1975, Southgate Volkswagen Audi began on September 25th and employed approximately 20 people in total. Throughout the ages, it has seen three changes in ownership but kept growing over time. By the third change in management, it's experienced an increase of over 100 employees along with the dealership overall growth. This eventually lead up to the current dealership location in 2008 big enough to house our large Audi vehicle inventory.
Our Dealership Today
Today, not only has Southgate Audi grown as a dealership, but we also retain a lot of the same values that helped guide us along the way. Here at Southgate Audi, we're committed to giving our customers the highest level of customer service through our extensive knowledge of Audi vehicles that we sell and service here at our dealership. Our sales staff are informative and professional, giving you everything you need to know when inquiring about our vehicles. As well, our service department are just as informative as they are knowledgeable. They can find the best and most cost-effective solution for your Audi vehicle when needed.

No matter what department you visit in our dealership, the staff at Southgate Audi take pride in representing the Audi brand and strive to offer the best customer service possible. We believe in meeting expectations, while at the same time doing our best to exceed them. That's the Southgate Audi standard. Come to our dealership for the Audi experience and see what it's like!